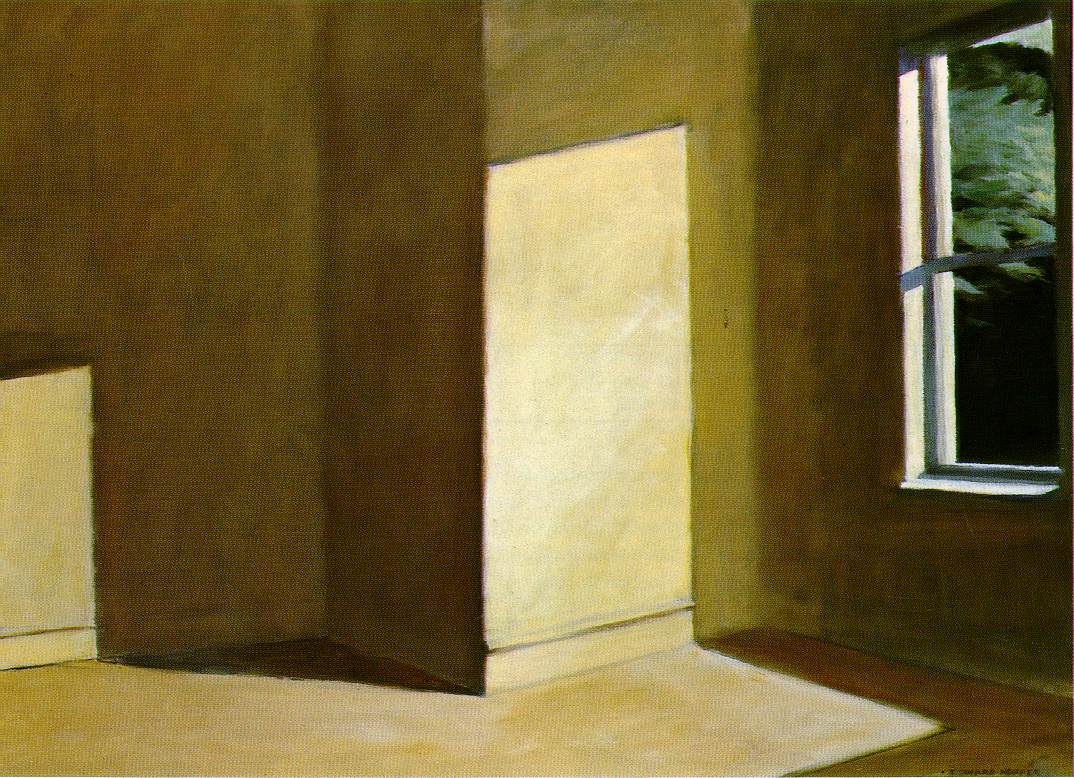 The movers took the final load yesterday, leaving each room looking like an Edward Hopper painting. Stark, sad, empty.
Rental furniture arrived later in the afternoon - we'll be here for another month - but it just isn't the same.
I console myself with the knowledge that somewhere in Ohio, a house is waiting for us, its empty rooms waiting to be filled.
If only we could bring Japan with us.
*sigh*