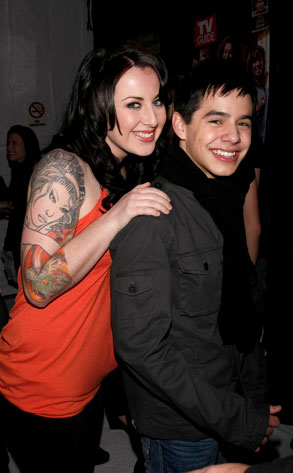 I truly hate it when Ryan plays the stupid "choose a side" game. No. Class.
Bravo for David A. for not participating. Like Melinda Doolittle last year, he sat center stage and refused to move. Loved that David C. and then Jason came to sit with him. Class.
Was not so impressed with Carly Smithson, who motioned several times for David to come stand with her group and then jumped up and down gleefully as
they went to take their places in the safe seats, completely disrespectful to the bottom three girls left standing on stage. No. Class.
So long, Kristy Lee Cook. She really did well the last few weeks - I'm sure she'll find herself a nice Nashville contract. Hope she gets her horse back.