Welcome to day two of our
YA LOVE FEST
!
Before we begin, I want to give a huge
C
O
N
G
R
A
T
U
L
A
T
I
O
N
S
to
WENDY TOLIVER
and
LISA McMANN
, both of whom have a release day TODAY!!! Be sure to grab yourself a copy of
MISS MATCH
and
FADE
! (Right after you finish reading this post...)
Today's YA romance expert is the fabulous
Tina Ferraro,
Tina is also the co-creator of
YA FRESH
and blogs with six other YA authors at
BOOKS, BOYS & BUZZ
. You can read more about Tina on her website,
tinaferraro.com
.
Meanwhile, today's lucky LOVE FEST winner will get to choose a signed copy of one of these books: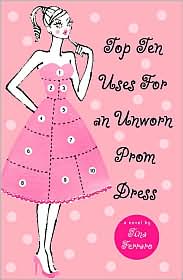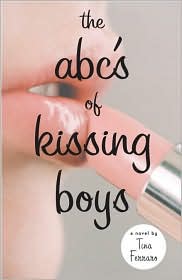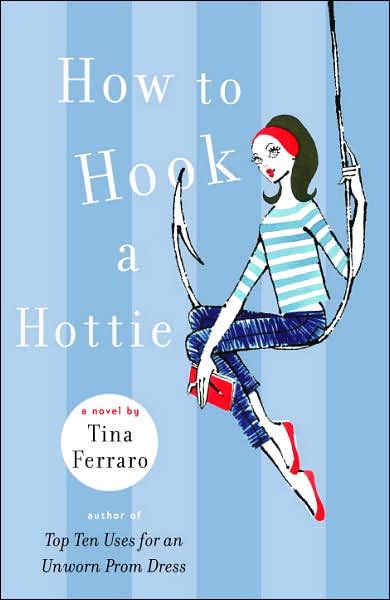 Now on to the Q&
Do you have any Valentine's Day traditions?
Yes. When my husband and I were first dating, we spontaneously tried to go out to dinner on Valentine's Day. I think we got turned away at six different restaurants for not having a reservation before we gave up. So you'd think what we learned was to make a reservation...but no. We pick a different day of that week to go out. It's never crowded, and we can be spontaneous!
Why do girls always fall for the hot bad boys even though we know they aren't good for us?
Hmmm...I was totally guilty of this one, so I can tell you from my point of view, it has to do with blood pressure. Hot guys, and especially hot bad boys, gave me an adrenaline drop, got my heart working overtime, gave me a rush, made me feel alive. Regardless of whatever objections my head offered. The good news for girls is that in most cases, a truly bad boy will go and do or say something that becomes a deal-breaker, and then your head wins out. (And it's on to the next hot bad boy?)
My school's Valentine dance is this week and there is this guy that I like and I really want to dance with him. I want to ask him to dance, but I'm afraid he might freak out or laugh at me. What should I do?
Research, research, research! Has he had a girlfriend before? Does he tend to stay inside a safe huddle of guy friends? Is he confident in awkward situations? And most importantly, does he dance? If your spies tell you he's mature and willing to dance, go for it! If not, I'd suggest hanging back and just trying to talk to him or smile at him, and hope he gets the signal that you're interested in him.
I'm dating a guy, but he's not my boyfriend. We're going out on Valentine's Day. Do
I get him a Valentine's gift? I don't want to send him mixed messages.
Yeah, this is touchy. Perhaps mention to him that your next date is on Valentine's Day, say like, "Places are bound to be crowded" and gauge his reaction. That might give you an indication of how seriously he's viewing his Valentine's commitment to you, and whether or not he's thinking of exchanging gifts. Also, you could have a little gift in your backpack or purse, and wait and see if he gives you something first.
What do you do when you are dating someone and you find out they love someone else?
There are a lot of variables here like how did you find out and from whom...but if you have reliable information that the guy you're dating is in love with someone else, your best bet is to end things with him immediately. Then turn to your friends for a pity party, and try to focus your energies elsewhere. It may take awhile to get over him, but if he's fallen for someone else, clearly he does not deserve you!
P.S. I happened to have three high school guys in my home when I was working on these, and incorporated their advice into questions 2 and 3!
To be entered to win one of Tina's books, leave a comment below offering your advice to any of the questions above. The winner will be announced on Valentine's Day.