I'm back! Special shout out to Trista (who commented on the previous post) and all the super cool people I met today at Blendon!
And now, for the drawing (happening in real time. Kind of.)
Drum roll, please....
I WANNA BE YOUR JOEY RAMONE - Dominique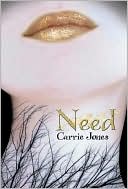 NEED - Phoebe Jordan
LOVESTRUCK SUMMER - yabooknerd
MY BIG NOSE AND OTHER NATURAL DISASTERS - GreenBeanTeenQueen
INVISIBLE TOUCH - Susan Adrian
Skull Purse - Book Spot
ZOMBIE QUEEN OF NEWBURY HIGH - Rainbowrose0
MISS MATCH - memememememeee
OH. MY. GODS. - Susan
THE SECOND VIRGINITY OF SUSIE GREEN - pepsivanilla
A WALK THROUGH A WINDOW - Carlene
and
Petite
Grand Prize Deadly Denim bag - Dottie
Congratulations, everyone! Thanks so much for coming along to help me celebrate!!!
Winners, please send me your mailing info to gerb (@) lindagerber (.) com so we can get your prizes sent off to you!